Introduction
Welcome to our blog, where we welcome you to use the knowledge of mobile application testing to unlock success with each swipe. Mobile apps are essential for attracting and retaining customers in today's fast-paced digital environment. But more than creating a wonderful app alone is needed to guarantee success; careful testing and optimization are also necessary. This blog will examine the distinctive and current features of testing mobile applications that can take your app to new heights. Moreover, We'll delve into the tactics, resources, and best practices that guarantee your app operates faultlessly, from finding hidden problems to improving user experience. Let's set out on a journey to maximize the possibilities of your mobile application. Trust in our experience.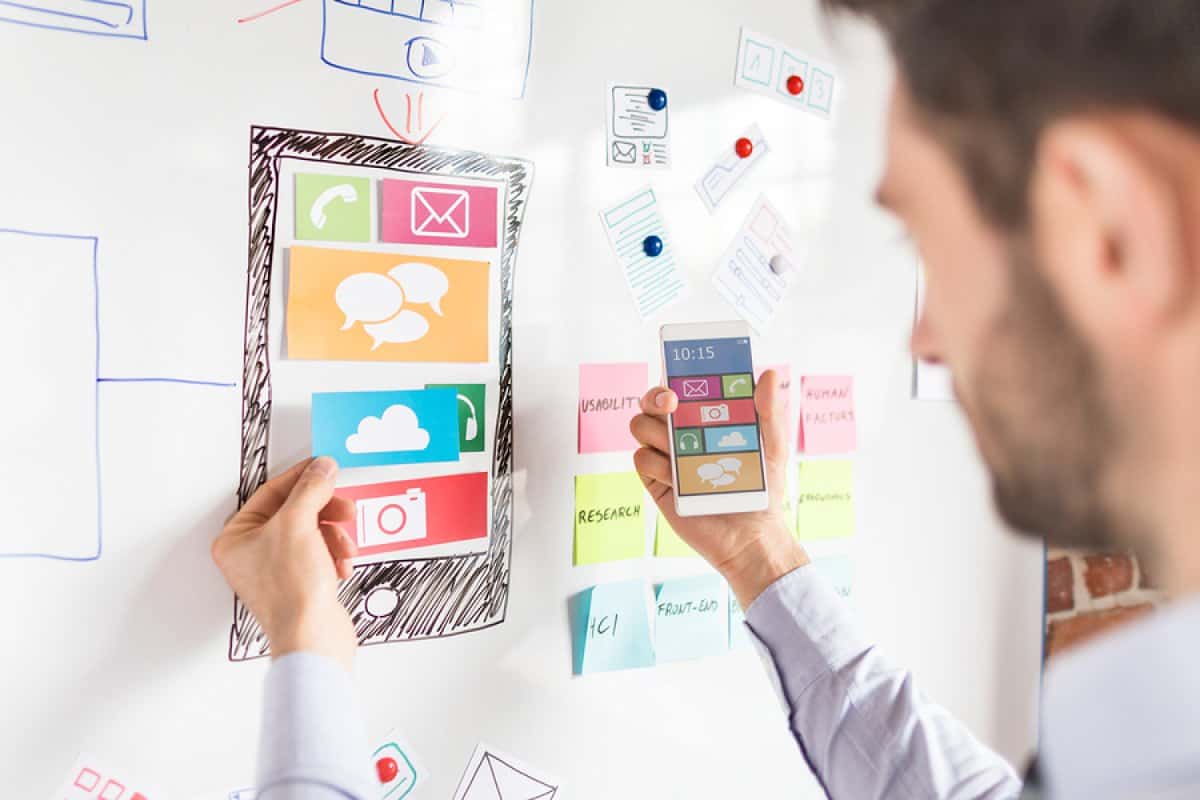 The Art of App Testing
Your mobile app must be tested carefully if you want to realize all of its potential. The art of app testing goes beyond finding problems; it also involves guaranteeing a positive user experience and promoting success. From functional testing to performance enhancement, our knowledgeable staff is knowledgeable about the many subtleties of app testing.
You'll find a world where every tap succeeds if you put your trust in our testing knowledge. Also, we thoroughly examine your app, looking at every aspect of our pursuit of excellence. Our objective is to get rid of bugs, improve performance, and produce a remarkable user experience that will keep your users interested and coming back for more.
We stay on top of the curve, adjusting to the most recent trends and technology thanks to our cutting-edge testing procedures and sophisticated tools. Don't accept mediocrity when it comes to the success of your software. Accept the practice of app testing, and your mobile application will reach its full potential.

How to Test Mobile Apps for Success from Bugs to Greatness
Glitches and Bugs can swiftly drive customers away from your application in the cutthroat world of mobile apps. Mobile app testing can help with that. You may turn your app from a jerky experience to a flawless beauty by putting it through thorough testing.
Functional testing, usability testing, and performance testing are just a few examples of the numerous forms of mobile app testing. It entails tirelessly inspecting each feature and functional aspect to make sure they function as planned. Delivering a polished software that preserves users' interest and satisfaction can be accomplished through locating and addressing bugs, compatibility problems, and user interface flaws. You secure the success of your app by making an investment in mobile app testing. Testing guarantees that it operates without a hitch across a range of hardware, software, and user circumstances. It offers insightful information about user behavior, enabling you to make well-informed changes and maintain an edge over the competition.

Mobile application testing is a field that is continually developing due to new technologies and shifting user expectations. Adopting cutting-edge methods for testing mobile apps is essential if you want to keep on top of trends and ensure your app is successful.
Test automation is one such technique. Test automation accelerates the testing process by utilizing cutting-edge tools and frameworks, enabling quicker execution and broader test coverage.Also,  Effective regression testing is made possible, and resources are freed up for additional exploratory and usability testing. Furthermore, the latest trend is to use a continuous testing strategy. Continuous testing makes sure that testing is incorporated into the lifecycle of app development from the beginning using agile development approaches. Early bug detection, rapid feedback loops, and fluid developer and tester engagement are all encouraged.
It's also crucial to incorporate user-centric testing techniques like beta testing and usability testing. By obtaining input from actual users, you can validate the user experience and make incremental modifications in response to their observations.
You may improve your app's quality, surpass user expectations, and ensure its success in the rapidly changing app industry by adopting these popular mobile app testing techniques.
Using Mobile App Testing to Revolutionize Customer Loyalty
User satisfaction is crucial to the success of a mobile app in the modern digital age. This is where customer satisfaction is revolutionized by the usage of mobile app testing.
You can make sure your app satisfies user expectations across a range of devices, screen sizes, and operating systems by conducting thorough testing. Also, It enables you to find and fix any problems, including sluggish performance, crashes, or inconsistent UI, that might impair the user experience.
You may get important information about user behavior, preferences, and pain points by conducting mobile app testing. Furthermore, You may boost customer happiness by using data-driven improvements made after examining user input and usage trends. Also, This entails improving functionality, enhancing the user interface, and attending to usability issues.
Additionally, testing enables you to confirm the dependability and security of your software. You may find vulnerabilities and guarantee that user data is kept secure by completing extensive security testing. This increases user trust and promotes enduring app delight.
Conclusion
In conclusion, trusting in the knowledge of mobile application testing is necessary for the success with every tap in the world of mobile apps. Moreover, mobile app testing is essential for assuring the success of your app, from bugs to greatness. Also, You can address flaws and provide a flawless user experience by extensively evaluating your app's functionality, usability, and performance.
Implementing current mobile app testing procedures is essential if you want to stay at the forefront of the game. Moreover, The way apps are tested is revolutionized by adopting test automation, continuous testing, and user-centric testing techniques, which enable quicker feedback cycles, greater test coverage, and user-driven improvements.
You can exceed user expectations, establish trust, and guarantee the success of your app in the cutthroat app market by putting a priority on user happiness through mobile app testing. Keep in mind that every tap counts, and with our knowledge of testing mobile applications, you can maximize the potential of your app and ensure its success. Moreover, embrace the journey to success with each tap by placing your trust in our mobile app testing knowledge.